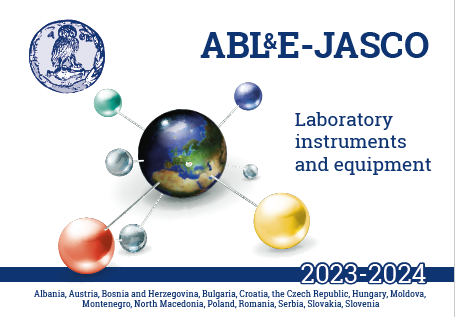 Our Vienna-based company has started the building of a network for distribution and servicing of high quality laboratory equipment in the neighboring countries in 1988. In the next few years the sister companies in Hungary, Poland and Romania were founded and long-term cooperations have been established with partners in different countries. We are directly or through local partners serving customers from Albania, Bosnia and Herzegovina, Bulgaria, Croatia, the Czech Republic, Hungary, North Macedonia, Moldova, Montenegro, Poland, Romania, Serbia, Slovakia, Slovenia and Austria .
For smooth communication during the sales, installation and after sales processes our staff is able to help you in English, German, Polish, Czech, Slovak, Hungarian, Romanian, Croatian, Serbian etc. languages.
One of our main goals has been from the beginning the creation of a background also to provide technical advice and assistance to our users. Consequently our website contains not only detailed description of the offered equipment showing the relevant specifications but in the "Library" menu a wide range of freely downloadable training materials and application notes is available.
The offer range somewhat differs from country to country as the corresponding agreements with our manufacturer partners require. The main represented companies are according to the field of activities:
Spectroscopy: JASCO and Metertech
HPLC: JASCO, Teknokroma and ANTEC
Pharmaceutical testing: Teledyne Hanson Research, accroma
Life sciences: Sonics (ultrasonic homogenizers), Reichert/Ametek (Surface Plasmon Resonance)
In cooperation with our sister companies we ensure warranty and post-warranty servicing; our spare part stocking policy helps to keep instrument down-time at the possible minimum. All four sister companies (ABL&E HandelsgesmbH, ABL&E-JASCO Hungary, ABL&E-JASCO Poland and ABL&E-JASCO Romania) are ISO 9001:2015 certified.

Please use the address info@ablelab.com to contact us for details of the responsible company of our group or the local distribution partners, if you
– wish to receive information about the offered equipment range
– have questions about applications
– want to notify us about service problems
– have remarks about the contents of our website.
Information on our company's rules for the management and protection of personal data can be downloaded in pdf format here, the general terms and conditions document can be be downloaded from here.

The rights to change specifications and products are reserved !
dr. Andreas Benkö