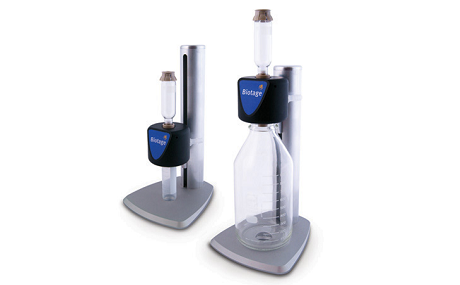 The Swedish Biotage provides options from manual instruments, through semi-automated ones, to fully automated systems for laboratories which synthesize peptides. In addition to the systems that carry out conventional reactions at room temperature, also systems that synthesize peptides with microwaves are available. 
Manual Peptide Station
The Manual Peptide Station supplement is an instrument for the peptide synthesis of the Biotage microwave synthesis instruments. It can be used with the already available instruments or with the ones that are not intended primarily for peptide synthesis. With the use of specially designed reaction vessels it is possible to carry out peptide reactions in the Initiator and Initiator+ instruments at atmospheric pressure by applying a maximum of 100oC temperature. After the reaction, by placing the reaction vessels into the Manual Peptide Station, the reaction products can be filtered and washed. For the operation of the instrument external vacuum is necessary. It can be used with 2-5 ml or 10-20 ml volume vessels.
For Peptide Synthesis related applications, tips and tricks please visit the The Peptide Synthesis Blog site!